Communication among First Responders from different disciplines and jurisdictions is rarely easy. The standards regarding hardware, software, training, and protocols are widely varied and often prohibit the flow of urgently needed information.
We are focused on specific mission areas supporting Mass Warning & Notification, Interoperable Communications, and Shared Situational Awareness tools.
Natural disasters and unpredictable violence will happen. Relating information quickly to the general public and first responders is not a timid challenge. We are meeting that challenge with integrated hardware and software solutions.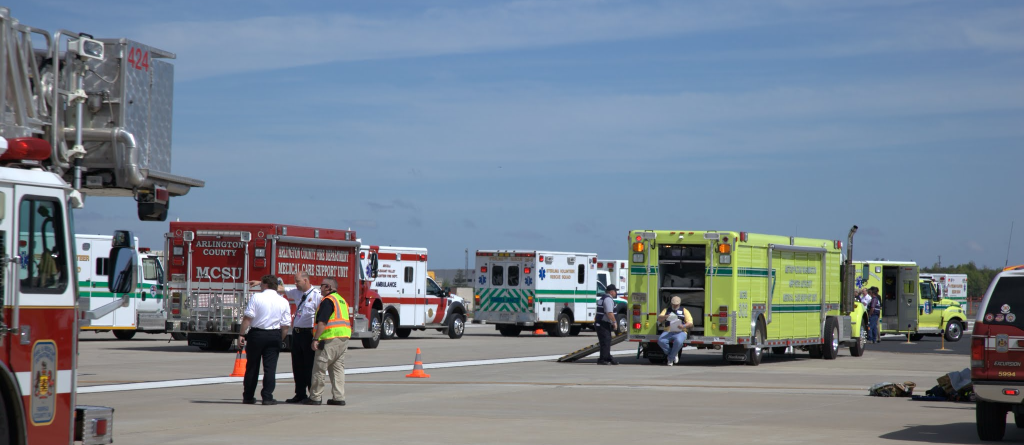 Mass Casualty Incident Training Dulles international Airport 2013